iL Puro natural
Regular price
RM49.00 MYR
Regular price
RM0.00 MYR
Sale price
RM49.00 MYR
Unit price
per
Sale
Sold out
Pogostemon Cablin ,Organic
Origin: Indonesia, Acheh
A relaxing, uplifting fragrance, very useful on the skin – inflammation, redness, healing, acne; bedsores, cracked and sore skin for alleviating stress, and also a phlebotonic. Beautiful, complex, persistent, evocative odour.

A perennial bushy herb up to 1 meter high with a sturdy, hairy stem, large, fragrant, furry leaves and white flowers tinged with purple.

HERBAL/FOLK TRADITION
The oil is used in the East generally to scent linen and clothes, and is believed to help prevent the spread of disease (prophylactic). In China, Japan and Malaysia the herb is used to treat colds, headaches, nausea, vomiting, diarrhoea, abdominal pain and halitosis. In Japan and Malaysia it is used as an antidote to poisonous snakebites.
AROMATHERAPY/HOME USE
Skin care:  Acne, athlete's foot, cracked and chapped skin, dandruff, dermatitis, eczema (weeping), fungal infections, hair care impetigo, insect repellent, sores, oily hair and skin, open pores, wounds, wrinkles.
Nervous system: Frigidity, nervous exhaustion and stress-related complaints.
OTHER USE
Extensively used in cosmetic preparations, and as a fixative in soaps and perfumes, especially oriental types. Extensively used in the food industry, in alcoholic and soft drinks. It makes a good masking agent for unpleasant and smells.
Share
View full details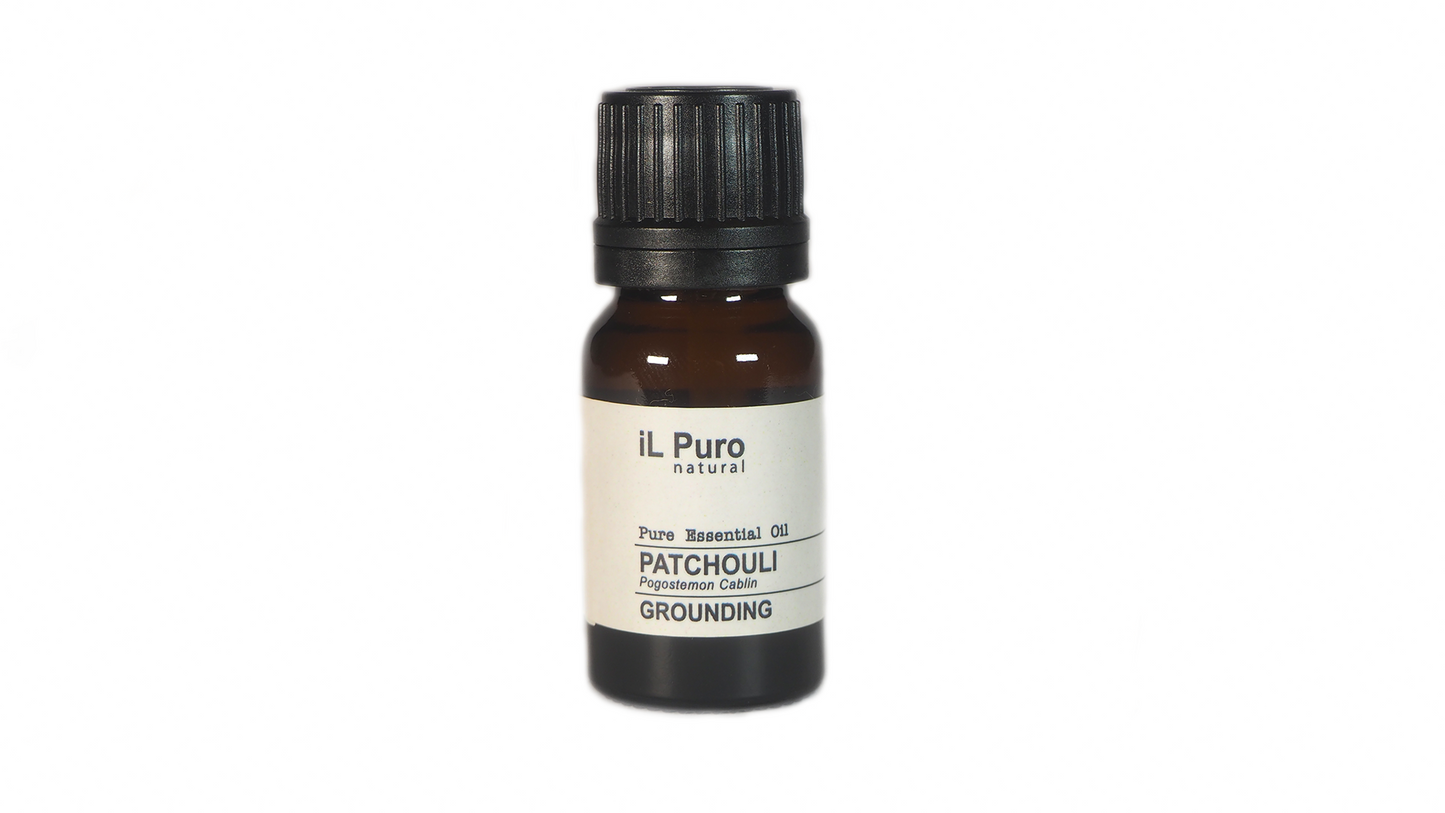 The first thing I like
The first thing I like about this purchase is that it supports the farmers who have produced this oil in Indonesia. The oil has a strong woody smell which is calming and relaxing, particularly when blend with french lavender oil. I also add a drop or two to my shampoo to counter my oily scalp and have seen significant improvement!